Refreshing Towel for General Use (new product)
The persistence and commitment to quality  of Eurofresh converts our product into something more than just a wet refreshing wipe. The wet refreshing towel of Eurofresh  offers:
Freshness and care wherever you are.
Fast cleaning
Absorbs fast
Effectively removes grease and smells
Cleans and moisturizes the skin
Effective hygiene: Contains 29% Alc.
Perfect for every use: At Home, At Work, In the Car
Individual Package
Soft and highly resistant
The wet refreshing wipe is microbiologically tested on each batch by the  responsible quality assurance company Eurofresh (Diploma in Chemical) to ensure consistency with success and ultimately to the consumer high quality sanitary products.
Specifications for wet refreshing wipe of Eurofresh.
Product Size: 16 x 5,5 cm
Outer packaging material polypropylene (OPP), which ensures the  necessary barriers for fragrance and alcohol.
Towel Size: 22 x 21 cm
Towel Fabric Non-Wooven in dimensions 22 x 21 cm and a thickness of 60 g/m2.
Ability to one-color, two-color or color printing.

Ability to print the complete surface  of coverage.

Great variety of fragrances
Code 212: WELCOME Packaging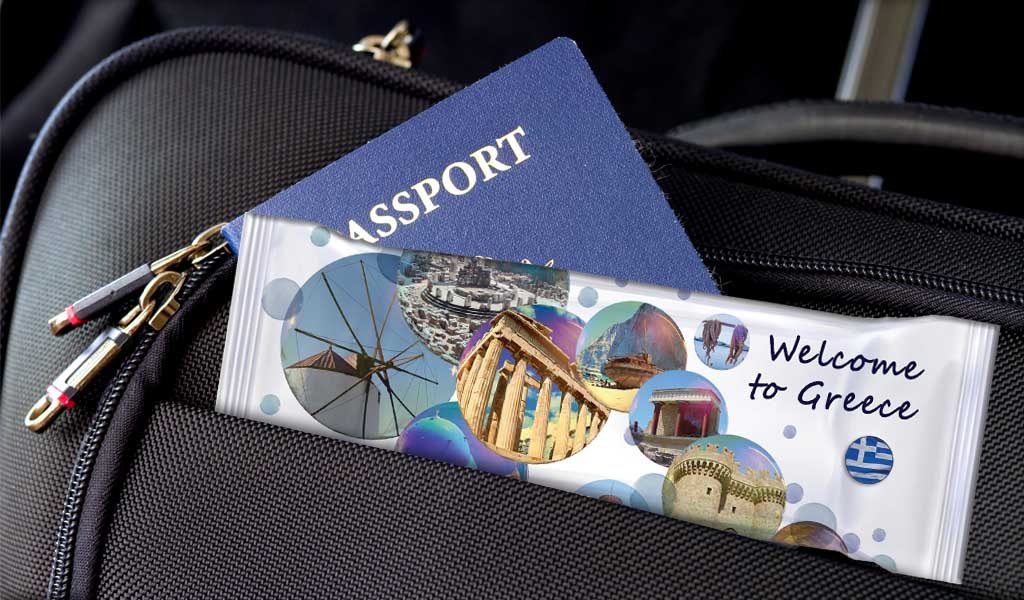 Code 213: Bon Apetit Packaging